THE JULIE GOLDMAN STORE

IN STOCk NOW

Indigo Etheridge's Very First Breakout CD.

"Co-Dependeant Obsessive Love Aint so Bad so Leave the Window Open"

"Monogamous SLut" The Music Video

(out of stock. Will return soon)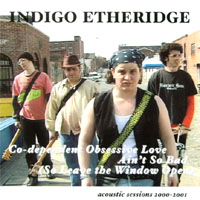 Get your copies now! Don't wait.

It's oh so easy. Just follow thislink and everything will be right with the world.

Thank you for choosing JULIE GOLDMAN as your One Stop Shopping Mecca.